Details

Published: 14 November 2021

14 November 2021

A Greenhouse Climate Study and Financial Assessment for a new or existing protected cropping or hydroponic project covers a range of aspects, from the proposal for a detailed business plan through to a climate study, system design and energy usage.
Details

Published: 14 November 2021

14 November 2021
Education
1970 – Leaving Certificate (Electrical), Hamilton Technical School
1974 – Telecommunication Technician Certificate, PMG Department Melbourne
1997 – Community Support Facilitator and Community Development, CFA Craigieburn
2005 – Certified Practicing Agriculturist (CPAg), Australian Institute Agricultural Science and Technology
Protected Cropping Industry Qualifications
Agribusiness Quality Assurance
OH&S Assessment and Training
Workplace Assessor
Workplace Trainer
Integrated Pest Management Training and Assessment
Certified Practicing Agriculturist (CPAg)
Risk Management Assessor
Conflict Resolution
Emergency Management Plan Developer and Assessor
Accredited Member of the Australian Institute of Agricultural Science and Technology
Accredited Member of the Australian Association of Agricultural Consultants
Principal Telecommunications Technical Officer
Mediation and Facilitation Practitioner
Community Development
First Aid Certificate
Industry Experience
1988–1997 Managed family greenhouse tomato enterprise (Woodend Hydroponics)
1995–1999 Secretary 'Hydroponic Farmers Federation' www.hff.org.au
1995–2005 Director of Hydroponic Designs Pty Ltd
1997–1999 Committee Member 'Australian Hydroponic and Greenhouse Association'
1997–2000 Community Support Facilitator for Country Fire Authority
1999–2012 Committee Member 'Hydroponic Farmers Federation' (ex officio)
1998–2012 Managing Director 'Graeme Smith Consulting': Crop advisory and agronomy services to greenhouse and hydroponic growers of vegetables, leafy greens and floriculture, etc.
1999–2010 President 'Australian Hydroponic and Greenhouse Association'
2010–2012 Chairman 'Protected Cropping Australia' www.protectedcroppingaustralia.com
2003–2012 Leader of greenhouse study tours to Holland, Belgium, Canada, North America and Mexico
2003–2012 Developed and delivered short-course training in 'Commercial Hydroponic Crop Production'
2005–2011 Chairman of 'Protected Cropping Working and Advisory Group' for Horticulture Australia Ltd (HAL) and AusVeg inc
2005–2010 Chairman of ISHS Soilless Culture Symposia Sessions in Singapore (ICESC2005 and 2010)
2007–2010 Developed and wrote full greenhouse industry training package (including 63 units of competency) in 'Production Horticulture – Controlled Environment Horticulture' for Certificate II (Horticultural Worker), to Certificate VI (Advanced Diploma), 'Pathway to Production, a skilling program for the Australian Protected Cropping Industry'
2007–2012 Developed 'Climate and Financial Study' packages for clients to assess business viability with ROI and EBIT studies (also investment attraction and marketing package).
2007–2012 Developed 'due diligence' studies into new and expanding industry projects through professional development of 'independent experts reports' to ensure projects can confidently meet projected production targets.
2009–2011 Chaired National Forum on 'Pesticide Residues in Hydroponics' for HAL Ltd and AusVeg Inc.
2009–2011 National project leader of series of growers workshops to deliver skills to convert from open (free-drainage) systems to closed (full recycling) systems, 'National Greenhouse Waste-Water Recycling Project'
2011–2012 Project leader in developing a 'Greenhouse Technical Management for the Future' diploma course for national delivery to main grower locations in Australia and other countries around the Pacific Rim.
2011–2012 Joined the 'National Horticulture Research Network' in countering the disinvestment in RandD that may impact negatively on the Australian protected cropping industry
2011–2012 Nominated as an 'Australian Ambassador' for the forthcoming IHC2014 Brisbane congress to progress the engagement of the protected cropping industry in this major international horticultural event
2011–2012 Negotiating with state Premiers and agencies on Coal Seam Gas mining to grant access rights for landholders to some of the energy (gas) for greenhouse horticultural and energy production (WA, VIC, QLD and NSW)
2011–2012 Negotiating with Dutch Embassy in Canberra to assist with a Trade Mission from the Netherlands in June 2012. Trade Mission to visit protected cropping enterprises in 3 states.
2012–2013 Attended ICESC in Shanghai and GroSci in Leiden Holland to sign up the International Society for Horticultural Science (ISHS) Soilless Culture Symposia for Australia and be convener at the Gold Coast in 2015
2014 Tour Leader of Nth American Greenhouse Study Tour – Oct 2014 (Canada, California and Mexico)
2014 Supplied technical content to GOTAFE in Victoria to develop their Online course 'Certificate III Horticultural Production in Protected Cropping'
2014–2015 Co-Convenor for ISHS Soilless Culture Symposia 'ICESC2015 Hydroponics and Aquaponics at the Gold Coast' co-eventing with PCA biennial conference, bringing together the 'knowledge makers with knowledge users' for the first time globally
2015–2016 Appointed Chair of UWS Industry Consultative Committee overseeing the $3.3 million partnership with HIA to deliver an R&D and training glasshouse at the Hawkesbury, NSW campus
2015–2016 Partner in the iFarmGROUP to develop leafy green production systems fully automated from seed to truck
2015 Honoured congress guest speaker to Greenhouse Growers Conference in Toluca, Mexico
2015 Appointed Equity Partner and Greenhouse Horticultural Technical Advisor for Nectar Farms with plans for 40ha climate resilient glasshouses at both Stawell, Victoria and Oberon, NSW
2016 and 2017 Attended 'Indoor Ag-Con Asia' in Singapore assessing global vertical farms, plant factories and containerised systems
2017 Presented at Indoor Ag-Con Asia on a 'Blueprint for Growth in Vertical Farms'
2017 Delivered the 22nd Australian Greenhouse Technical Management Course – a Masterclass in Protected Cropping' that is presented in 3-4 Australian states each year.
2017 Delivered the 1st Greenhouse Technical Management Course in Pune India, with second delivered in October 2017 due to heavy demand by Indian industry
2017 Appointed Chairman of ISHS Working Group – 'Hydroponics' for next 4 years to promote and represent the society, support production of newsletters and stimulate global symposia on Hydroponics
System Design and Project Management
Graeme Smith Consulting has (beginning with Hydroponic Designs Pty Ltd), delivered over 40 protected cropping projects around Australia since 1995. These projects have largely delivered modern greenhouse food production systems ranging from 400m2 to 50,000m2 (5ha) in poly tunnels thru to modern glasshouses. Most food production projects involved full ROI and EBIT studies, system design, costings, project management, commissioning and ongoing crop advisory services.
Graeme Smith Consulting appreciates that project viability is keenly dependent on the ability to deliver a project safely, on-time, on-budget and to agreed technical specifications, and to also offer initial and ongoing crop support where required.
Successful system design demands an intimate knowledge of greenhouse plant physiology and environmental management and the available technologies and strategies to achieve this. A sound technical knowledge is required in the areas of greenhouse/glasshouse, growing systems, growing media's, irrigation, fertigation, climate management, energy management, crop selection and growing techniques, harvesting, grading and chain management, staff training and management, internal transport and automation systems, etc.
Some projects included are:
Five hectare turnkey project for the Moraitis Group in Victoria (inc. glasshouse, seedling nursery, staff facilities, technology areas, office, toilets, grading and packaging areas, etc)
Independent expert reports for the Costa Group to increase truss-tomato glasshouse facility in New South Wales (from 5 ha to 10 ha, then to 20 ha)
Initial system design for the Waite Institute for the 'National Plant Phenomics' Facility in Adelaide
Investment Attraction package for the Tasmanian Department of Economic Development to promote protected cropping opportunities in the states North Coast region with the advent of natural gas to the area.
System Design and Project Management for New Life Industries Ltd in Tasmania for a modern 3ha capsicum glasshouse production facility
System Design for a 2 ha modern glasshouse facility for Holla-Fresh Pty Ltd in South Australia to produce premium herbs in a moving-gulley automation system
System Design for a 1 ha glasshouse facility for strawberry production in hanging gutters in Western Australia
Climate and Financial studies for a range of international locations (inc. SALT Jordan, Singapore, Chennai India, Hong Kong, Balito South Africa and Las Vegas Nevada)
System Design and Project Management for Biological Services in South Australia for a greenhouse beneficial insect breeding facility.
System Design, Climate and Financial Study for proposed 'National Training Centre for Controlled Environment Horticulture', a national industry training facility to deliver training services to all greenhouse growers in Australia, New Zealand, Singapore, Malaysia, Indonesia and other pacific rim countries.
Appointed 'Project Manager' for the Urban Environmental Systems Australia (UESA) aquaculture and hydroponics project in Sydney, NSW. This UESA project to employ a range of innovative 'state of the art' systems to deliver a zero effluent and zero emissions fish and leafy greens production system that utilises organic principles, automation, robotics, gasification, solar energy and co-generation on a multi-level glasshouse production site.
National Project Leader for a HAL initiative, 'Neutralising Pesticides in Recycled Water Systems Within a Protected Cropping System' to investigate commercial Australian leafy green NFT growing systems, their management practices and associated chemical spraying technologies and techniques.
Co-authored with the Macquarie Franklin group to develop the report 'Protected Cropping and Agribusiness Park Opportunities in Tasmania' for the Tasmanian Department of Economic Development, Tourism and The Arts.
Developed for Flavorite Hydroponic Tomatoes a 'Strategic Technology Investment Report' to investigate future enterprise growth and new technologies for their next 6ha development.
Co-authored with Capital Insight and appointed 'Greenhouse Advisor', a feasibility study report for a potential 5 ha+ commercial greenhouse production facility to be sited on the University of Western Sydney Hawkesbury (NSW) campus.
Developed an initial feasibility study for Boomaroo Nurseries (Lare, Victoria) for the commercial production of high-value and high quality vegetable production seedlings for the protected cropping industry.
Developed an initial feasibility study for Bundaberg Brewed Drinks (QLD) for the greenhouse production of ginger with various production systems.
Key greenhouse technical and industry consultant for Jacland Group on the proposed development of a 400 ha protected cropping precinct at Eynesbury (Woodhouse Station) in Victoria, ultimately delivering significant investment, employment and food security for Melbourne whilst sharing common labour, water, energy, freight and packing resources.
Developed 'unnamed' groups of investors to develop new greenhouse projects in various Australian states consisting of 20ha, 16ha, 10ha, 10ha and 5ha modern greenhouse systems (total 61 ha)
Appointed WHS Manager for Marias Farm Vegies 16ha greenhouse in Newcastle NSW that will ultimately develop to 32ha
CEO of 'Australian Greenhouse Solutions' to deliver modern greenhouse projects to India and the Middle East with first project in Hyderabad India producing ginger, vine crops and leafy greens.
Developed greenhouse feasibility study for HRH Prince Faisal for Royal Farm in Riyadh, KSA
Performed local feasibility study for Northern Grampians Shire Council to attract greenhouse investors to Stawell VIC
Developed the first commercial level global App 'Greenhouse Growers Toolbox' as a suite of calculators to assist existing and start-up greenhouse operators to better plan and design their production technologies
Developed feasibility study for Clean Energy Finance Corporation and Sundrop Farms innovative 20 ha solar glasshouse development in Port Augusta, SA.
Assisted UESL in onsite assessment, feasibility study and system design for 1.5 ha glasshouse in Hefei, China
Upgraded IOS App 'Greenhouse Growers Toolbox' with 4 new calculators and all existing calculators enhanced.
Provided inhouse practical and theoretical greenhouse training for staff of Rijk Zwaan Australia in Musk Victoria
Contracted to Hexagon Tower (TIANJIN) Technology Co. LTD in Shanghai China as their 'Vertical Farm Technical Advisor' to assist in the design and production of a unique vertical farm for the hydroponic production of various leafy green vegetables
Joined Future Farms in Chennai India as their greenhouse technical advisor and Business Head – Australia and Chief Technology Officer
Appointed Greenhouse Technical Advisor – Food Ladder, to assist design and development of greenhouse food production systems for remote, impoverished and indigenous communities that currently includes: Katherine, NT, Ramingining, NT and 5 schools in New Delhi, India
Contracted to Australian government Post Entry Quarantine plant production facility (PEQ) in Mickleham, Victoria to optimise and streamline their greenhouse facilities and work-practices to mitigate and safeguard plant biosecurity incursions into Australia.
Sub-contracted to Macquarie Franklin on the Tasmanian Controlled Environment Agriculture Investment Project on behalf of the State Government of Tasmania's Economic Development Department.
Appointed Project Director with the iFarmGROUP to develop a modern 5ha greenhouse system that is automated from 'seed to truck' using MGS automation, robotics and transplanters for the large-scale production of leafy green vegetables on behalf of Waranga Green Energy in Stanhope, Victoria.
Developed industry assessment update for Boomaroo Nurseries in Lara, Victoria to consider a specialised seedling nursery (including grafting capability) for the Australian protected cropping industry.
Appointed Director of ROOTS Technology to assist rollout of a range of unique technology options that includes direct heating and cooling of plant rootzone using ground loop and heat pump systems.
Appointed Panel Member on the Horticultural Investment Australia (HIA) Expert Advisory Panel (EAP) Pollination Plus, to represent the national protected cropping industry to 'strengthen & support existing pollinators, mitigate and manage challenges to honey bees (e.g. varroa mite) and investigate new and novel
ways to pollinate Australian horticultural crops'.
Contracted to Ministry of Presidential Affairs UAE, Abu Dhabi, as Greenhouse Technical Advisor to design and develop large-scale greenhouse systems in 5 gulf nations to deliver national food security, employment and regional investment.
Published Works (1995–2017)
Location, Siting and Layout of Greenhouse Systems
Greenhouse Structures and Environmental Management
Water Quality, EC and pH
Basic Hydroponic Systems and Components
Crop Varieties, Media Types and Characteristics
Plant Structure, Nutrition and Nutrient Management
Common Greenhouse Pests and Diseases and IPM
Quality Assurance, OHandS, I.T. and Production Plan
Light, a plants eye view
Irrigation, growing media's manager
Crop Registration, professional approach to growing
Plant Management, physical and cultural requirements
Recirculation, how to convert to a closed system
CO2 enrichment of greenhouses
Practical EC and pH Measurements in Crops
Implement a Hydroponic Maintenance Program
Implement a Plant Establishment Program
Implement a Pest and Disease Control Program for Hydroponic Systems
Implement an IPM Program
New Greenhouse Investment and Technology Considerations
Implement a Plant Monitoring Program
Introduction to Plant Physiology, Monitoring and Management
Nutrient Uptake Influences
Seedling Propagation Management
Acid and Chlorine Sterilisation Worksheet
Dripper timing Calculations
Environmental Settings: Summer and Winter Plantings
Field versus Glasshouse Tomatoes
Greenhouse Management Program for Closed Systems
Rootstock Power and Options
Relative Humidity vs. Humidity Deficit
Basic Greenhouse Crop Protection Principles
Greenhouse Climate Management Influence examples
Greenhouse Cooling – Negative Pressure Effect
Greenhouse Environment Management
Identifying Plant and Fruit Problems
Influence of Greenhouse Temperature
Initial Greenhouse Crop Targets
Maximising Greenhouse Efficiency and Energy Conservation
Nutrient Deficiency Chart
Plant Photosynthesis and Temperature Relationships
Plant Transpiration Principles
Plant Vigour and Balance Chart
Rockwool Water-Content Steering
Summer Vegetative Treatments for Greenhouse Tomatoes
Spray System for Greenhouse Crops
Treatment Spray Chart for Greenhouse Crops
Typical Nutrient Feed Solutions for Greenhouse Vegetables
Understanding Irrigation in Protected Cropping and Soilless Culture
Greenhouse Ventilator and Heating Set-points
Water Content Monitoring – Overfeeding in Period 2
Managing Plant Balance
Potential for New Biospheric Greenhouse Industry in Victoria
The Case for Devonport
AHGA Bumblebee Application – Executive Summary
Where is the Best Place to Grow Greenhouse Crops in Australia?
Overview of the Australian Protected Cropping Industry
Radiation Transmission Thru Greenhouse Claddings
Maintenance Program for Closed Hydroponic Systems
Operating Pressurised Irrigation Systems
Crop Registration and Plant Balance
A critical assessment of greenhouse technology

Future Gazing – emerging technologies in the global commercial greenhouse sector

Greenhouse Environment Management
NFT Systems
Bridging the divide between science and commercial greenhouse practice in the use of parameters and their units
Controlled Climate Production Systems
Vertical Farms and PFAL
A Blueprint for Growth in Vertical Farms
Fundamental Principles Behind Effective Greenhouse Management
Greenhouse Technology Future Gazing for Bendigo Food & Fibre Centre
Industry Awards
2006 – Winner – Most Outstanding Contribution to the State Industry (HFF biennial conference)
2007 – Winner – Most Outstanding Contribution to the National Industry (national AHGA biennial Conference)
2008 – Final 3 – Industry Award (AusVeg Annual Conference)
2009 – Final 3 – Industry Award (AusVeg Annual Conference)
2012 – Life Membership, Protected Cropping Australia (PCA)
2013 – Anita Boucher Award for Best Industry Presentation (IPPS)
2014 – Life Membership, Hydroponic Farmers Federation (HFF)
2015 – ISHS Achievement Medal
2017 – PCA Industry Training Award
Industry Association Memberships
President – Australian Hydroponic and Greenhouse Association (AHGA) 1999–2010
Chairman – Protected Cropping Australia (PCA) 2010–2012
Board Director – PCA 2012–2015
Chairman – Protected Cropping Working & Advisory Group (HAL and AusVeg) 2008–2011
Ex officio – Hydroponic Farmers Federation (HFF) (1995–2015, committee member for 20 years)
Member – International Society Horticultural Science (ISHS)
Member – International Society Horticultural Science Commission for Substrates and Soilless Culture
Member – International Society Horticultural Science Commission for Protected Cultivation
Member – Australian Association Agricultural Consultants (AAAC)
Member – Australian Institute Agricultural Science and Technology (AIAST)
Committee and Victorian State Representative – Australian Society for Horticultural Science (AuSHS)
Current Positions Held (as at October 2017)
Director – ROOTS Technology
Member – HIA Expert Advisory Panel Pollination Plus
Director – iFarmGROUP
Chairman – Western Sydney University (WSU) R&D Glasshouse Industry Consultative Committee
Member – WSU Education Committee
Technical Advisor (Southern Hemisphere) – Hydro-Garden, UK
Technical Advisor and Director Australian Operations– Future Farms, Chennai, India
Technical Advisor – Hexagon Tower (TIANJIN) Technology Co. Ltd, Shanghai, China
Technical Advisor – UESL, Hefei, China
Technical Advisor – Ministry of Presidential Affairs, Abu Dhabi, UAE
Technical Advisor – PEQ, Mickleham, Victoria
Technical Advisor – Food Ladder
Chairman – ISHS Working Group – 'Hydroponics'
Citations
"The CEFC was extremely happy with the quality of the report provided which was delivered to the required timeframe. We found our interaction with you to be very professional and were very impressed with the depth of your knowledge in the industry."
Rory Lonergan, Director Corporate and Project Finance, Clean Energy Finance Corporation
"I really wanted to thank you for an outstanding and thorough report. I know CEFC, CBA and NAB only had positive comments on the in-depth nature of your report"
Philipp Saumweber, CEO Sundrop Farms, Port Augusta SA
"We would like to take this opportunity to formally thank you for the key role you have played in helping us commercialise our unique technology. We appreciate the depth of experience you have brought to helping us, and also acknowledge your role in bringing key contractors and technology providers to our project therefore we recognise you have made a major contribution in helping us bring our technology to market."
Andrew Bodlovich, Director Blue Farms, Urban Ecological Systems Ltd, Cobbitty NSW
Referees
Details

Published: 14 November 2021

14 November 2021
You can contact Graeme Smith Consulting by using the form below.
Details

Published: 14 November 2021

14 November 2021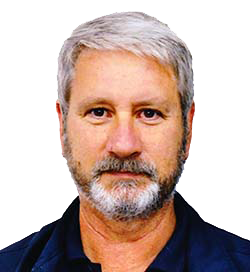 Graeme Smith Consulting is a company founded by Graeme Smith in 1998 to supply specialised services to the protected cropping industry. Graeme entered the industry as a greenhouse grower in the late 1980s and since this time has delivered services to the wider industry including:
System Design
Project Management
Crop Advisory Services
Representation on national Industry Body (AHGA & Protected Cropping Australia)
Representation on Victorian State Industry Body (HFF)
Chaired Protected Cropping Working Group for HAL & AusVeg
Developed Climate & Financial Studies for New and Extension Projects
Delivered Industry Training in Protected Cropping
See Graeme Smith's CV for further details.
Graeme Smith Consulting acknowledges that protected cropping is the 'modern face of horticulture' and has the capacity to better meet the future needs of sustainable quality food production in the key areas of tomatoes, cucumbers, capsicums, egg plant, Asian greens, herbs, lettuce, strawberry, etc.
Additionally, the integration of aquaculture and hydroponics to convert a waste stream into a revenue stream via 'aquaponics' is the next logical step to produce high-value crops on the same footprint with the same water with negligible impact on the natural environment.
Add to this the floriculture production of cut-flowers in protected cropping systems, it delivers a modern sustainable industry going forward that forms part of the horticultural solution for future human needs.
This site is intended to be an industry resource to meet the needs of growers, researchers, hobbyists, trainers, retailers, suppliers, government, etc in the wider area of protected cropping.
(All information is given in good faith however no liability is accepted for content or its application.)
I trust you find this information useful and any enquiries or comments can be directed to:
Graeme Smith (CPAg)
Graeme Smith Consulting
PO Box 789
Woodend Victoria 3442
Australia
Phone: +61 (0) 427 339 009
Details

Published: 14 November 2021

14 November 2021
General Industry Information
This area provides a resource of freely available information regarding the protected cropping industry. You are at liberty to use this information in a responsible way, however I do ask you to acknowledge its source in any publications (www.graemesmithconsulting.com).
It will be regularly updated with general protected cropping industry information, therefore I invite you back to visit this site from time to time to update your information
Some articles are in PDF or Excel format.

An Overview of the Australian Protected Cropping Industry (5.8Mb)

National Greenhouse Waste-Water Recycling Project

Pathways to Production - a skiling initiative of the Australian protected cropping industry

Neutralising pesticides in recirculating water systems within a protected cropping system

Proposal to import bombus terestris into mainland Australia for crop pollination purposes

Greenhouse vegetable study tour of Holland - November 2005

Greenhouse study tour of Canada - September 2006

European greenhouse study tour of Holland - October 2007

European greenhouse study tour of Holland - October 2009

Horticultural Congress Trust Award - final report - IHC Lisbon 2010

Where is the best place to grow greenhouse crops in Australia?
Project management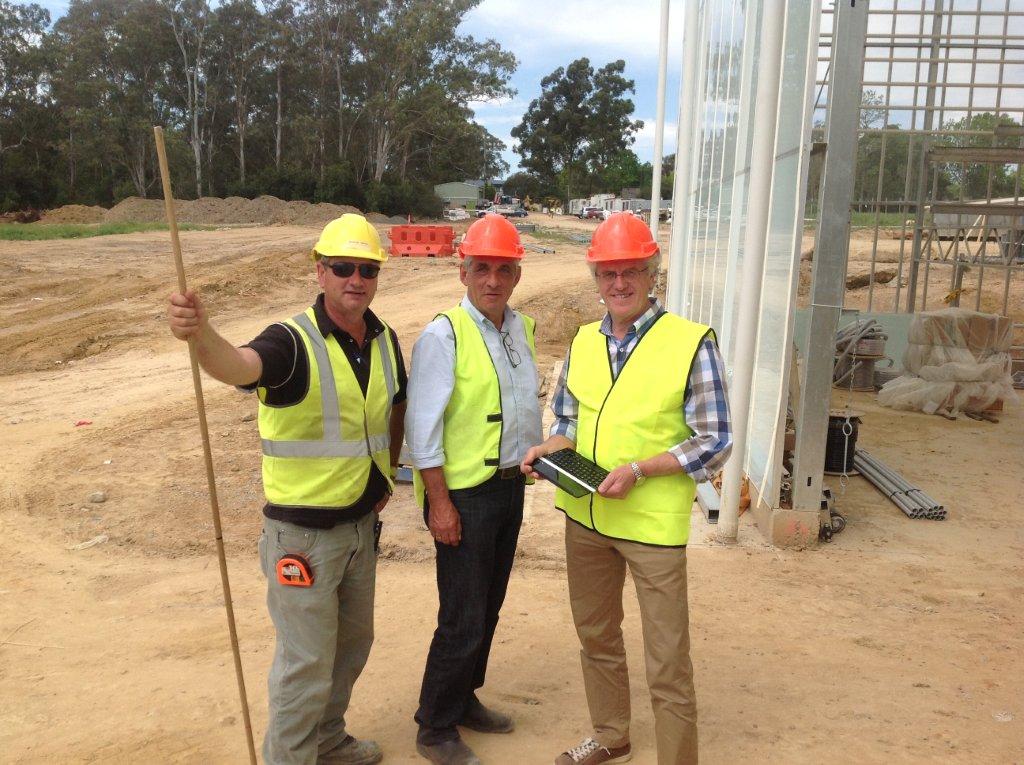 Our expertise in Project Management will assist to deliver your project safely and on time, on budget and to agreed technical specifications (to date, Graeme Smith Consulting has been involved in over 40 greenhouse and hydroponic projects in Australia and overseas).
Please see attached sample document for an overview of tasks to be managed for a successful protected cropping project.
(n.b. The services offered may include either full responsibility (includes planning, design, delivery, funds management and commissioning) or basic facilitation (includes planning, liaison, commissioning), and such service levels shall be agreed upon prior to any contract signing.)
Services to be offered may include:
In all things, we offer industry expertise and experience for:
Occupational Health & Safety (OH&S)
Develop and Oversee Project OH&S Program (hazard identification and control with

continuous improvement to workplace safety)

Develop and Oversee OH&S Management Group for Site

Develop and Oversee Site Induction Training to staff and workers entering the site (inc. site

safety, responsibilities, accreditations, workplace inspections checklists and OH&S awareness).

Develop and Oversee Site Safety and Traffic Signage

To assist client to develop an effective 'Emergency Management Plan' for enterprise

Oversee Contractors Safe Work Method Statements (SWMS)

Develop and Oversee Site Communications Plan (phone, fax, CB radio, video, etc as

required)

Oversee Worker Safety PPE by endeavoring that at all times safety equipment; (hard hats,

hi-vis vests, gloves, safety boots, etc) are worn by all staff whilst on site (n.b. this relies on encouragement, responsibility and suitable signage).

Develop and Oversee Emergency First Aid Kits.

Develop and Oversee First Aid Program (practitioners, phone tree, management plan, etc.).

Develop and Oversee Human Comforts (fresh water, heating, cooling, cover, welfare,

facilities, office, toilets, lunch room, etc.).

Develop and Oversee Site Visitors Log.

Develop and Oversee Site Safety & Incident Report Log.

To inspect and maintain copy of Work-Cover documents from all service providers on site.

To inspect and maintain copy of Insurance documents from all service providers on site.

To inspect and maintain copy of certification for technical trade skills (welding, machine

operation, trade skills, confined space, elevated platforms, etc) from all service providers on site.

Liaise with client any public risk insurance claims that may arise.

Supply management staff to deliver above OH&S tasks.



Machinery and Equipment Hire
Develop and Oversee Project Machine & Equipment Management Program

Negotiation of equipment hires prices and availability and manage a flow chart to reduce

any onsite down time

To ascertain the temporary power requirements for the construction stage and facilitate the

appropriate equipment to meet those needs. (generators, power leads, power mushrooms, etc)

Arrange hire and manage supply of construction machines (scissorlifts, Manitou, generators,

welders, tractors, bobcats, graders, excavators, tele-handlers, boom lifts, portable platforms, forklifts, etc)

Manage maintenance, repairs, replacements, de-hire, etc.

Develop and maintain diesel/petrol fuel cells to service machinery & equipment

Facilitate machinery/equipment training and accreditation as and when required

Supply management staff to deliver above machinery & equipment tasks
Labour Management
Facilitate and manage local labour hire (as and when required) by liaison with greenhouse

builders as to how many people, their skills and when needed

Provide works foreman role for the following common necessary tasks:

a. connection of hydronic heat hoses
b. painting of hydronic heat pipe
c. placement of hydronic heat pipe supports
d. suspension of hydronic grow pipe & gutters
e. installation of irrigation emitters
f. installation of crop support wires
g. installation of crop wire hangers
h. assembly of trolleys
i. excavation and trenching for CO
j. excavation and trenching for irrigation lines
k. excavation and trenching for heating lines
l. excavation and trenching for storm-water lines
m. backfilling for all above excavation works

Ensure all labour has appropriate construction induction accreditation

Facilitate specialised labour with enhanced trade skills as and when required (e.g. elevated

platforms, welding, etc)
Miscellaneous
Conduct regular site meetings (e.g. weekly), to ensure above needs of project are being met

and future requirements are planned for.

Generate written reports as required.
Contact us to discuss your needs to manage your project.