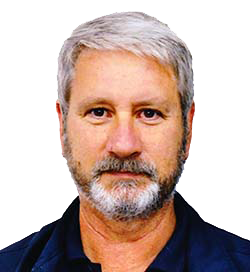 Graeme Smith Consulting is a company founded by Graeme Smith in 1998 to supply specialised services to the protected cropping industry. Graeme entered the industry as a greenhouse grower in the late 1980s and since this time has delivered services to the wider industry including:
System Design
Project Management
Crop Advisory Services
Representation on national Industry Body (AHGA & Protected Cropping Australia)
Representation on Victorian State Industry Body (HFF)
Chaired Protected Cropping Working Group for HAL & AusVeg
Developed Climate & Financial Studies for New and Extension Projects
Delivered Industry Training in Protected Cropping
See Graeme Smith's CV for further details.
Graeme Smith Consulting acknowledges that protected cropping is the 'modern face of horticulture' and has the capacity to better meet the future needs of sustainable quality food production in the key areas of tomatoes, cucumbers, capsicums, egg plant, Asian greens, herbs, lettuce, strawberry, etc.
Additionally, the integration of aquaculture and hydroponics to convert a waste stream into a revenue stream via 'aquaponics' is the next logical step to produce high-value crops on the same footprint with the same water with negligible impact on the natural environment.
Add to this the floriculture production of cut-flowers in protected cropping systems, it delivers a modern sustainable industry going forward that forms part of the horticultural solution for future human needs.
This site is intended to be an industry resource to meet the needs of growers, researchers, hobbyists, trainers, retailers, suppliers, government, etc in the wider area of protected cropping.
(All information is given in good faith however no liability is accepted for content or its application.)
I trust you find this information useful and any enquiries or comments can be directed to:
Graeme Smith (CPAg)
Graeme Smith Consulting
PO Box 789
Woodend Victoria 3442
Australia
Phone: +61 (0) 427 339 009